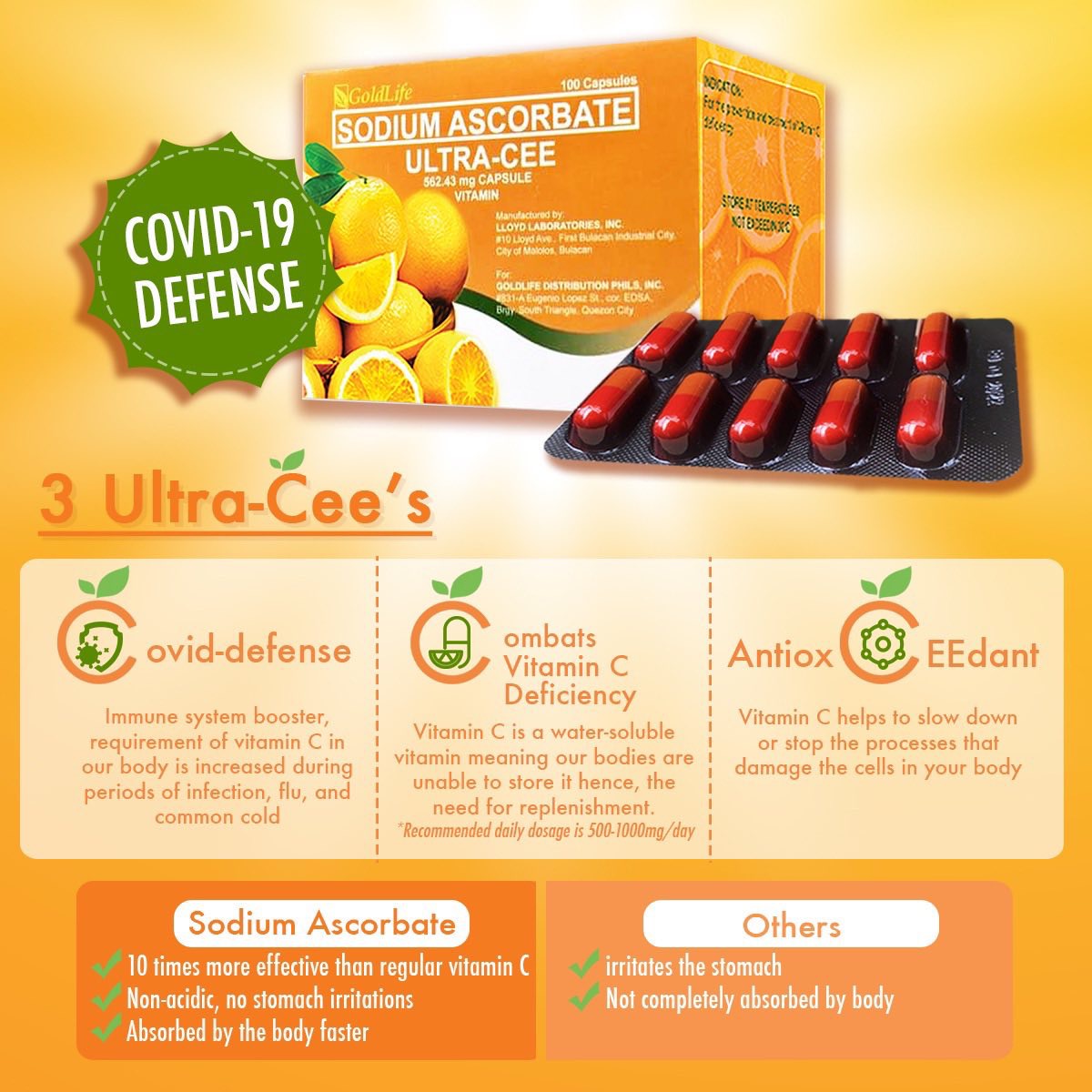 As you ease back into the new normal, your facial mask, 70% alcohol sanitizer, and other forms of physical protection from coming into contact with the  COVID-19 virus now needs to come hand in hand with a boosted immune system - ready to combat all types of disease-carrying viruses. Vitamin C is a natural immune system booster and is also an essential micronutrient for humans. Several cells of the immune system accumulate Vitamin C and need the vitamin to perform their tasks.
 This essential micronutrient is a water-soluble vitamin. This means that our bodies are unable to store it hence, the need to replenish it daily. According to the National Institute of Health, the average daily requirement of Vitamin C a person needs per day is 500-1000mg. This dosage cannot be obtained in fruits and vegetables alone, which is why Vitamin C supplements are available so you can avoid Vitamin C deficiency. This required dosage is increased even more during periods of infection, flu, and the common cold.
 Vitamin C supplements come in different forms but Sodium Ascorbate proves to be the most effective. Sodium Ascorbate is Alkaline-based and it is scientifically proven that this type of  Vitamin C neutralizes acidity in the stomach, makes it easier for the body to absorb, and is retained by the body longer compared to other forms.
Goldlife Ultra-Cee Sodium Ascorbate promises 3 Ultra-Cee's to ensure maximum COVID-19 Defense during this pandemic, strengthening your resistance to infection, all while supplementing your daily Vitamin C requirement, and have naturally-occurring antioxidants that promote cell-growth.
 Get your MAXIMUM COVID-19 Defense by clicking the image or clicking here: NV Ultra-Cee