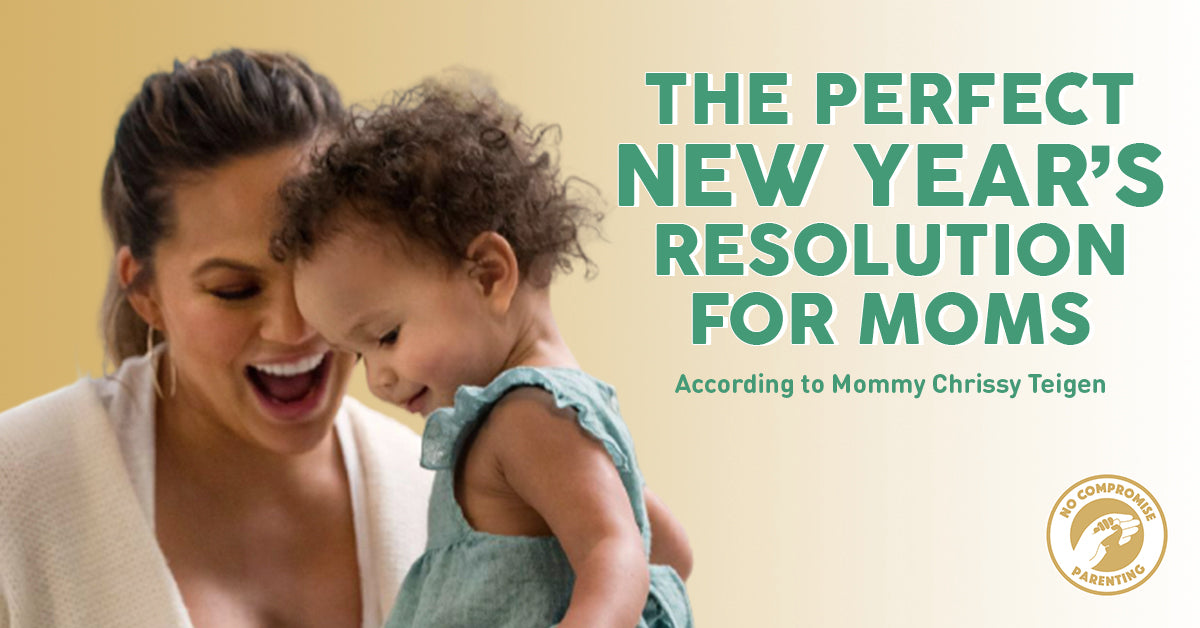 Whether it be trying a new diet for your children, choosing to try a new sleeping method, deciding when to have your second child — when it comes to your decisions and New Year's resolutions this 2021, famous celebrity, Chrissy Teigen, reminds us a mantra to live by; we don't owe anyone an explanation about the decisions we make for our children! So here's your reminder as you adjust into the new year hand in hand with the normal. 
If you're one to welcome the new year with resolutions like going for a healthier lifestyle, "New Year, New Me" quotes and essays or simply getting into a new hobby, we're with you! As No Compromise Parents we've rounded up a few resolutions for working moms, single moms, new moms, and every single parent, inspired by Teigen. Here's our Top 3 resolutions to ensure a No Compromise 2021 for both you and your children:
1. Learn to accept that no two moms are the same
No two moms are the same, no two children can be the same, and so there can also be no one-method-fits-all for everyone. No matter how much material you read up on on how to handle a pregnancy, a child, or whichever stage your children may be in that you would need research on, everything ultimately boils down to decisions being your call. You would know best since you're the one directly interacting with them.
2. Let go of your idea of this perfect image of motherhood
It might be easy to feel as if your experience as a mother is not as picture perfect as the mom celebrities you follow. You might already find this reminder cliché (but a gentle nudge shouldn't hurt!) — keep in mind that even the picture perfect celebrity moms have their own share of messy and unpretty motherhood, it's just kept off the camera so you shouldn't set them as any sort of perfection standard.
.
3. Enjoy every moment of motherhood, even the messy ones
Along with the fact that there's no such thing as a perfect image of motherhood, you decide how the messy parts (may it be when it comes to food, toys, or clothes all over the place) can affect you. We suggest enjoying it every step of the way. Your little ones are only this little once in their life, and while it can sometimes give you an inevitable headache, it will also give you some precious moments you can look back and laugh on once they're all grown up! 
So we're entering 2021 with this mindset, parenting doesn't require you to explain to anyone every step you're taking for your kids especially when it's not by the book. You're not required to follow the norm, be a perfect mom (if that's even possible), and we're going to enjoy everyday with our little ones, mess included! So go ahead No Compromise Moms and Dads, post about your motherhood journey to your heart's content on social media (if you're one to keep a low profile, that's fine too!), and unless a fellow parent is asking you for advice, you don't owe anyone an explanation. Have a No Compromise 2021! 
---