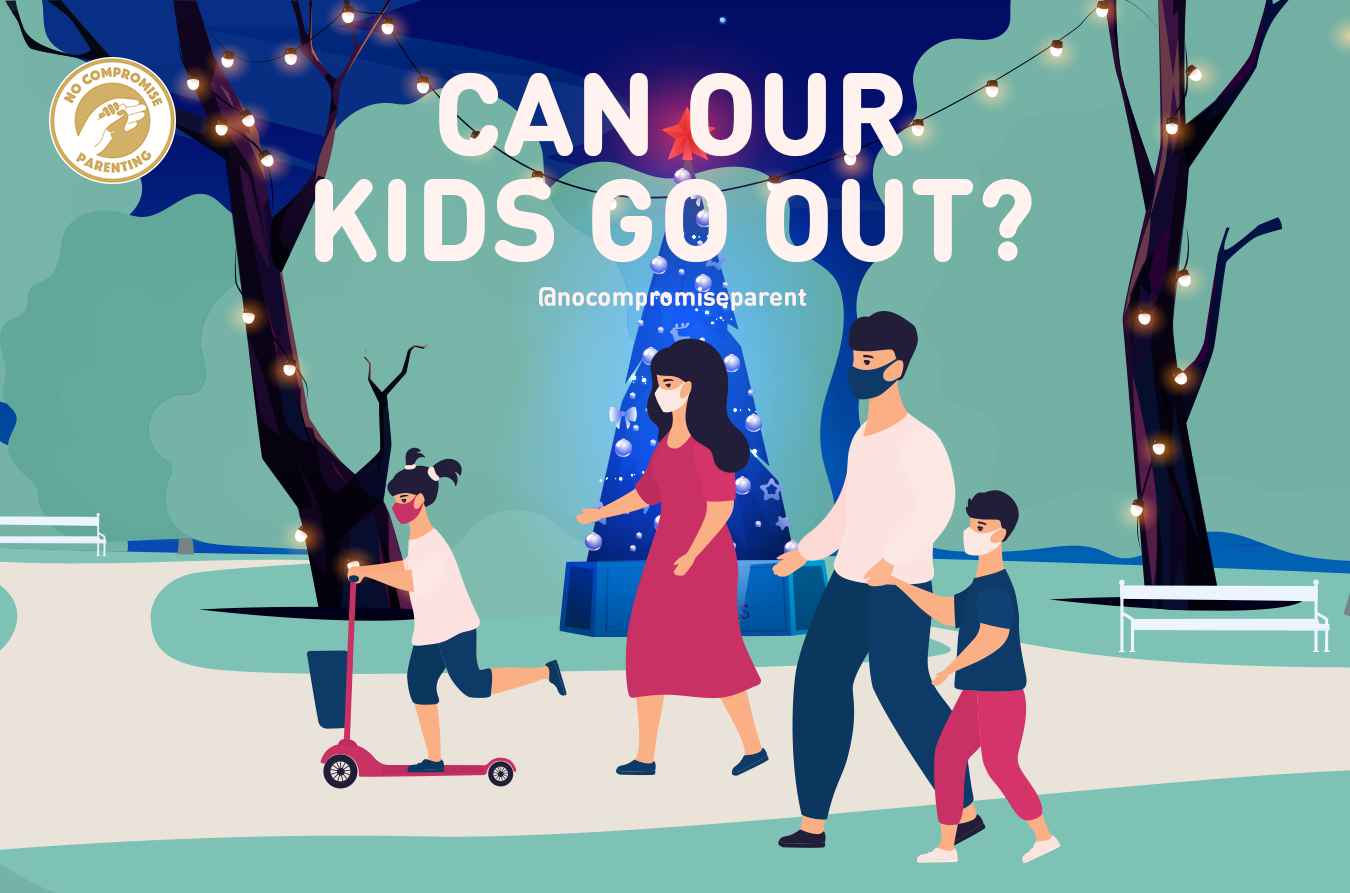 For most of us, the holiday season is our chance to spend quality time with our kids during their Christmas break may it be by setting aside time to go out, scheduling a trip, and even going on family reunions. But we know Christmas is looking a little different this year due to the COVID-19 pandemic. As quarantine restrictions gradually ease, you may be wondering if kids are already allowed to go out. May it be in malls, stores, parks, or travel destinations, we've compiled what you need to take note of when heading out with your kids this holiday season.
*rules are updated as of December 2020  
1. Only Supervised Kids are Allowed in Malls
Especially for Christmas, the Interagency Task Force (IATF) allowed the gradual expansion of the age group who will be allowed to go out. Local Ordinances are required before minors are permitted to enter malls alone so rules per shopping mall may vary. For now, minors will only be allowed entry in stores if they are accompanied by their parents. 
2. Outdoor Exercise is Allowed
Kids under 15 are allowed to play outside but only within the village or neighborhood, to exercise, walk or jog as these are considered an essential activity for their health and well-being! Take note, that minimum public health standards should still be followed and kids should be accompanied by an adult. 
3. Visits to the Doctor is Allowed
Kids may avail of essential services as long as they are accompanied by their parents or legal guardian. Essential services include pediatricians, dentists, eye doctors, or for medical or emergency services. Just like outdoor exercise, minimum public health standards should be followed.  
4. Non-Essential Travel is Not Allowed
If you wish to go on a holiday, double-check first the local ordinances of your preferred destination as some may have a more relaxed age restriction already! Generally, kids under 15 are not allowed to travel unless they are travelling to their own residences located out of town, with only members of their family. Kids may also travel to destinations with relaxed age restrictions but those with immunodeficiency, comorbidity, and other health risks are not allowed. 
While restrictions are gradually easing, always remember that minimum public health standards should always be observed. As parents, let's not let our guards down and still remind our kids to always sanitize, wash their hands as soon as they get home, and wear their face masks and face shields properly. Physical distancing from non-family members should still be observed. When it comes to general health safety, there should also be
No
Compromise
.
---