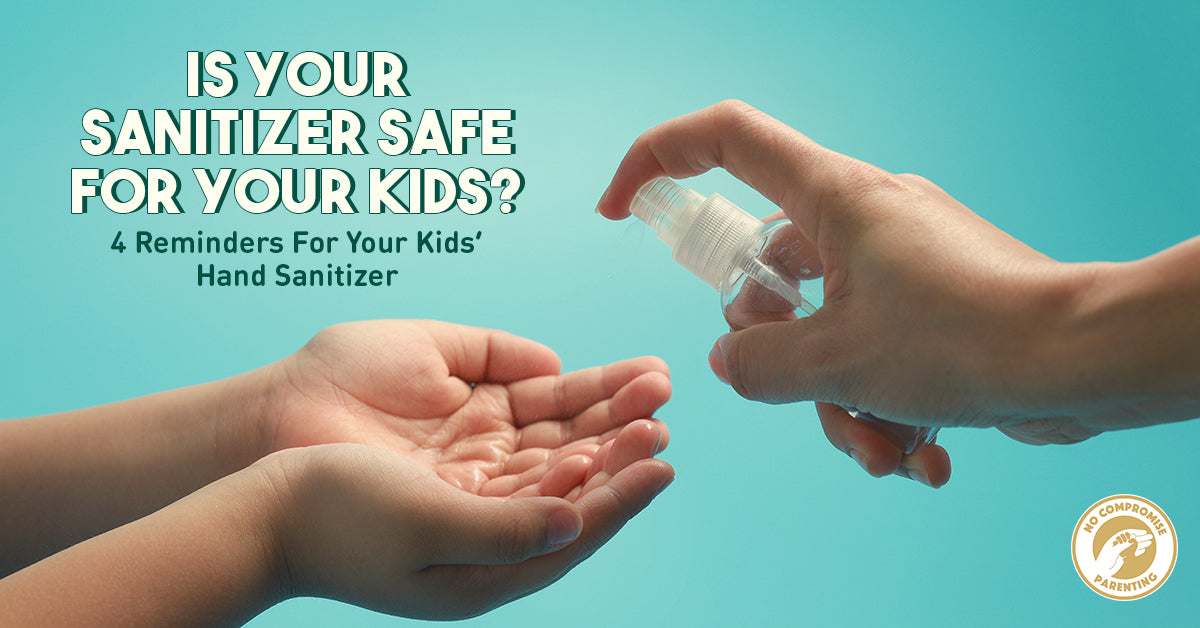 While soap and water are still your best friends when it comes to teaching your kids proper and basic hygiene, we still need trusted and convenient hand sanitizers when we're out and about. With the increase in awareness on taking better care of your personal hygiene to stay healthy and kids' tendency to swallow anything they get their hands on, it's important to be very meticulous in choosing the right hand sanitizer for them to use regularly. Here are a few reminders when it comes to choosing and using your hand sanitizers for your kids. 
1. Opt for a hand sanitizer that use natural antibacterial ingredients
Anything you apply to your kids' hands are something they have the potential to swallow or ingest. This is why hand sanitizers for kids are usually alcohol-free and ensured to be non-toxic (though this doesn't mean you can allow your kids to swallow natural sanitizers!). To still ensure effectiveness, most hand sanitizers make use of natural antibacterial ingredients ensuring that it kills 99.9% of disease-causing bacteria.
2. Remember to keep your hand sanitizers away from reach of children 
In line with hand sanitizers ideally using natural ingredients to ensure safety for kids, it's also important that hand sanitizers in general (alcohol-free or not) are kept away from the reach of children. We cannot control the different surfaces our kids choose to touch and they also have the tendency to swallow anything they put on their hands, so we highly recommend adult supervision when they make use of hand sanitizers. When ingested even in small amounts, these sanitizers may even cause alcohol poisoning. This will result in sleepiness, low blood sugar, seizures and coma which can be fatal. 
3. Sanitize evenly and effectively
It would be easy to think and feel that you're sanitized immediately due to the convenience of an easy to spray or squirt hand sanitizer but it's important to make sure that you cover all surfaces of your hands until the sanitizer dries up. As No Compromise parents, you can never be too lax with bacteria that can infect your kids in a matter of seconds! 
4. If your hands are visibly dirty, it would be better to cleanse them with soap and water 
According to the Centers for Disease Control (CDC), sanitizers are effective in cleansing when high-touch surfaces come into contact with germs but generally are not heavily soiled or greasy. In circumstances where hands are visibly dirty, sanitizers may not work well hence, the recommendation to go for the soap and water combination instead. 
As No Compromise parents, our children's safety when it comes to their defense against germs and bacteria and their safety when it comes to using sanitizers against these should not be taken lightly. While sanitizers are a convenient solution to making sure our kids are safe against bacteria, there can be No Compromise in the type of sanitizer your kids use especially in the time of COVID-19 wherein sanitation is top priority. 
---