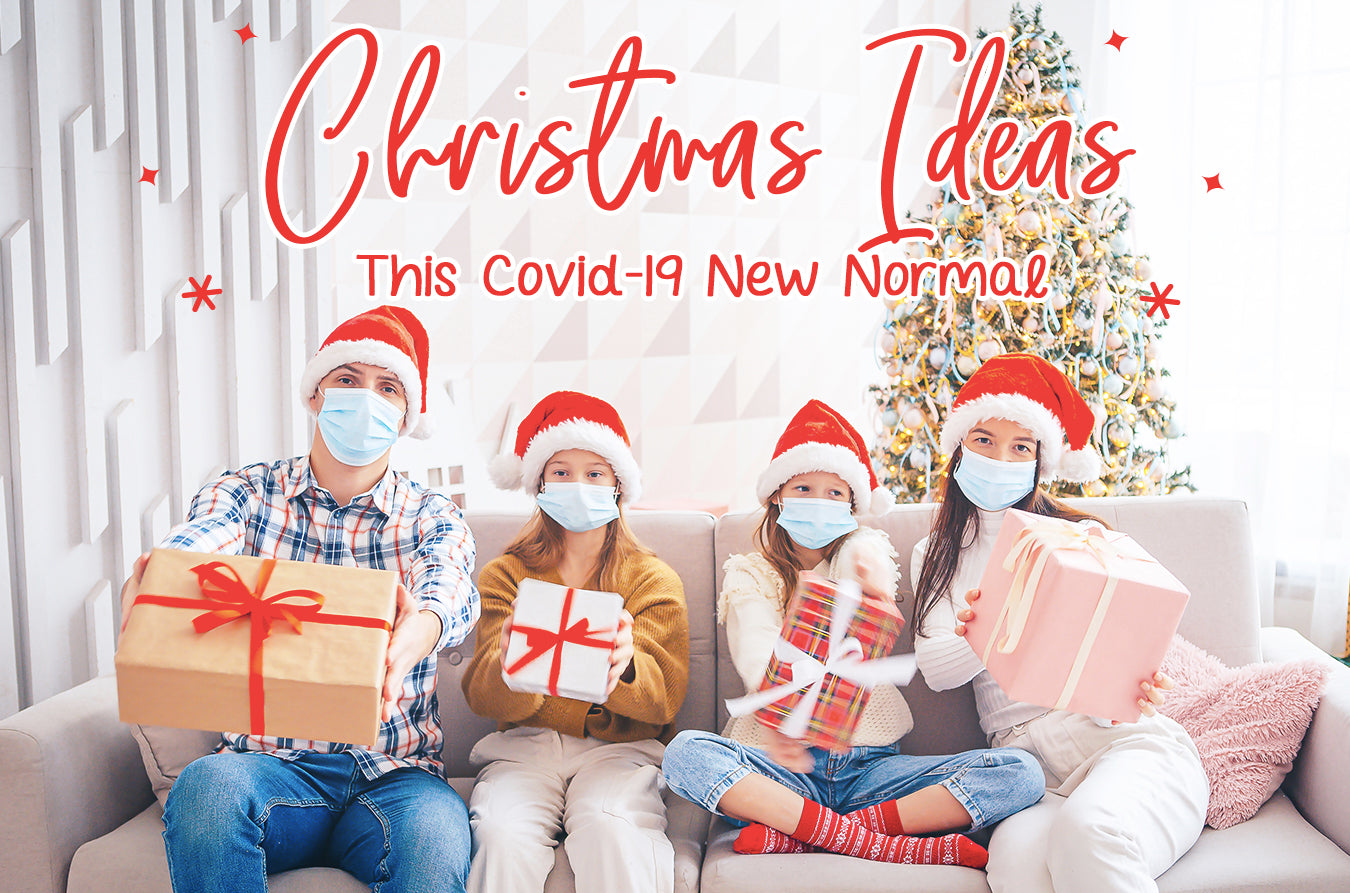 With lockdowns and quarantine hogging more than half of the year, it's clear that the Christmas season will be celebrated a little differently this 2020. Although some restrictions have eased, we're with you in prioritizing the safety of your family from COVID-19, most especially our little ones. 
Whether this be your child's first Christmas, or this is already a yearly habit of going on Christmas parties with their playmates and exchanging gifts and generally their favorite season to look forward to, we compiled a list of things you can consider doing at home -- while Christmas is different, the fun doesn't have to be compromised. 'Tis the season to still be jolly! Activities from going online, crafting Christmas cards and decorations, 'tis the year to celebrate Christmas at home for now. Here are some Christmas ideas for you:
1. Zoom Christmas Party
Some of us have grown up always having family reunions and get-togethers when Christmas comes around. The tradition doesn't have to stop, it will take a little getting used to but to keep the family spirit alive, we do recommend hosting an online party! It may be a little new but you can adjust it according to your family's habits. Whether they would appreciate 3 whole hours or a short catch-up, what matters is that your extended family remains part of your kids' Christmas 2020 memories. 
2. Turn your living room into a winter wonderland!
Along with your yearly habit of putting up the Christmas tree, you can make the rest of your house decorations a fun Christmas quality time with your kids. You can plan out a theme, and set aside a day or two doing a little arts and crafts that you're sure they will enjoy. Ranging from paper ornaments or decorating some Christmas socks, this could be a shared project or even a new Christmas tradition you and the kids will have even for years to come. This can also be your chance to finally scale down!
3. Make Christmas-Themed Treats
One of the past-times Filipinos have developed over the quarantine is baking at home. This can be a weekend December habit or something to look forward to on Christmas morning. Nonetheless, cookie-decorating can become an enjoyable thing for you and your little ones. You get to have fun with them and prepare your desserts for Christmas all at once! 
4. Family Christmas Cards
This gives your kids the excuse to have a photoshoot, may it be just them or the whole family. Matching Christmas sweaters or reindeer pajamas will surely get them excited. You can even step up a notch and get them printed and sent out to their grandparents! 
5. Do Your Christmas Shopping Online
Given the boom in online shopping over the quarantine periods, lots of e-commerce channels have taken steps into joining more sales and offering price-offs for their products. You get to score the best deals both for you and your babies, some online stores even offer pre-bundled gift sets so you don't have to worry about gift-wrapping too!  
Going the extra mile in order to make the Christmas holidays meaningful with your family. It's important to let your kids understand too why all the celebrations this year seem to be all done at home. Emphasize the safety not just for them but also for your other family members as well. We also recommend to angle your new normal Christmas activities not as mere alternatives, nor are they settling, but activities you can do that can still provide your family with much Christmas cheer! After all, when it comes to how our little ones have fun, there should also be No Compromise. 
---