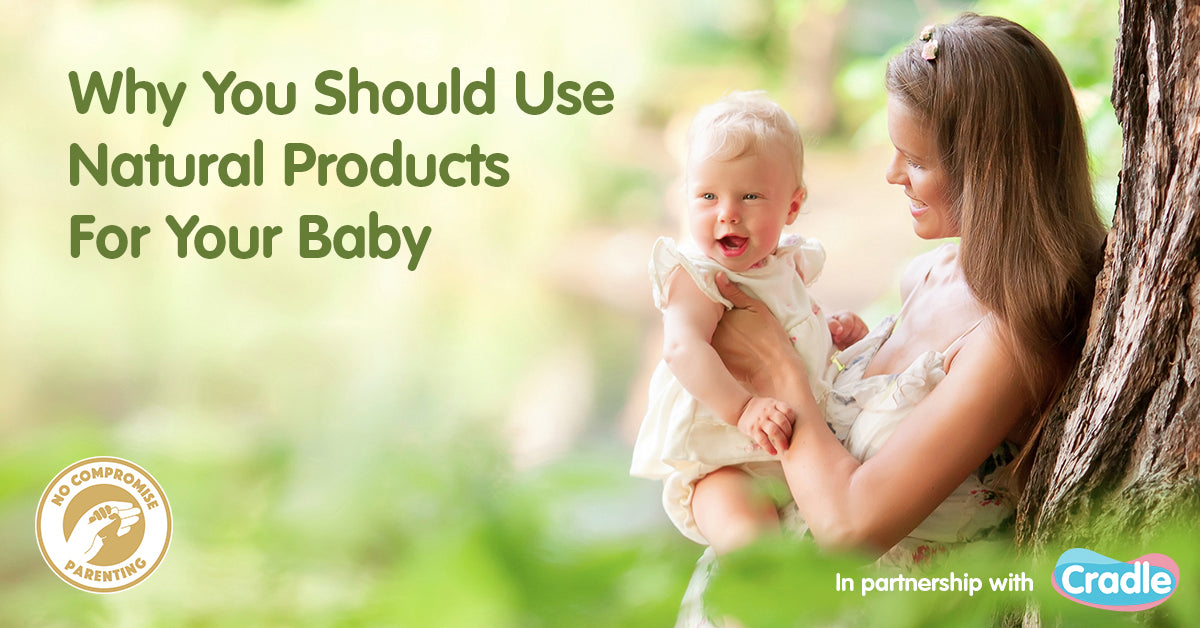 Being a parent gives you a sense of fulfillment and purpose, but it can also be overwhelming with a lot of new decisions that you have to make for your baby. Learning the ropes of taking care of your little one is easier, especially if there are products that can protect them, no matter what. 
New studies and reports on harmful ingredients in some baby products sends parents in store searching for safer and natural alternatives. However, not all baby products that are claiming to be natural are safe and effective. 
Harmful Ingredients To Watch Out For 
These are some of the ingredients that you have to watch out for when choosing safer alternatives for your little one:
Synthetic antibacterial agents like triclosan, which can be harmful to the immune system

Dyes or colors that may contain cancer-causing contaminants.

Surfactants like SLS and SLES can irritate eyes, and may harm their skin and lungs especially with long-term use.

Sulfuric acid and preservatives like Methylisothiazolinone, which is a common preservative that have been linked to lung toxicity and allergic reactions.

Parabens (preservatives) which are known to rattle the endocrine system and can cause tummy aches.
Look For These Labels On Baby Products
When shopping for healthier and safer alternatives for your baby, here are some of the labels and certifications that can give you assurance and peace of mind.
The Food and Drug Administration (FDA) has an approval process designed to check the safety of products. Besides checking if the claims made by the manufacturers are accurate, the FDA tests products to make sure they are safe and ready for use by consumers. FDA approval, especially in baby products is a sign that a product has been rigorously reviewed and tested for safety of your little ones.
SGS Testing and Certification
SGS is the global leader in the inspection, verification, testing and certification, and is recognized as the global benchmark for quality and integrity.
The Department of Science and Technology Industrial Technology Department Institute of the Philippines conducts testing programs to ensure proficiency and formulation of products to ensure safety of use such as:
Proficiency testing programs
Microbiological testing of the food, water, cosmetic, disinfectant / biocidal products or device
And pharmacological, toxicological and bioefficiency testing of the plant extracts, biological, chemical formulation
USDA BioPreferred Certified
The USDA BioPreferred Program aims to decrease the dependence on fossil fuels to help fight climate change. Biobased products come from plants and other renewable agricultural, marine, and forestry materials. 
The USDA BioPreferred label gives you assurance that the product you use is safe for your baby, and for the environment too!
Cradle is Safely Natural, Naturally Effective for Your Baby!

A brand that stood out in terms of being made with 100% natural is Cradle because it's tested and certified by all four programs - FDA, SGS, DOST Industrial Technology Department Institute, and USDA Biopreferred Program!
Cradle is a natural product line, that's specifically formulated with your baby's safety in mind since 2009. 
Among all natural baby dishwashing liquid in the Philippines, Cradle Baby Bottle and Nipple Cleanser is the FIRST and ONLY USDA BioPreferred Certified baby bottle wash.
It's tested and certified to be 100% biobased product assuring parents that its ingredients are authentically natural! 
 And just as an added bonus - the process in creating Cradle products is certified to be absolutely Petroleum-free making it friendly as well to our environment!  Cradle is certified orally non-toxic, yet effectively kills 99% of germs and bacteria, making it effective in tough and greasy breast milk residues, and even safe to use in washing fruits and vegetables.
Cradle Mama is the FIRST ever natural breast and nipple wash in the world to be tested and certified by USDA in their BioPreferred Program - assuring moms that ingredients are 100% natural and free & clear from parabens, soaps and sulfates. 
It is specifically made for breastfeeding moms, to cleanse the breast and nipple area without stripping moisture. It's made with Pentavitin, a naturally-derived plant extract that provides instant hydration for up to 72 hours. 
Shopping products for your baby can be overwhelming and a bit tricky with tons of options claiming to be safe for your little one. But looking for products that are specifically formulated for mom and babies, tested and certified by the experts can help you confidently choose the safest and the best for your baby.
Because when it comes to your babies, there should be no compromise.
Related Articles:
How Toxic Are Regular Dishwashing Liquids For Babies?
---