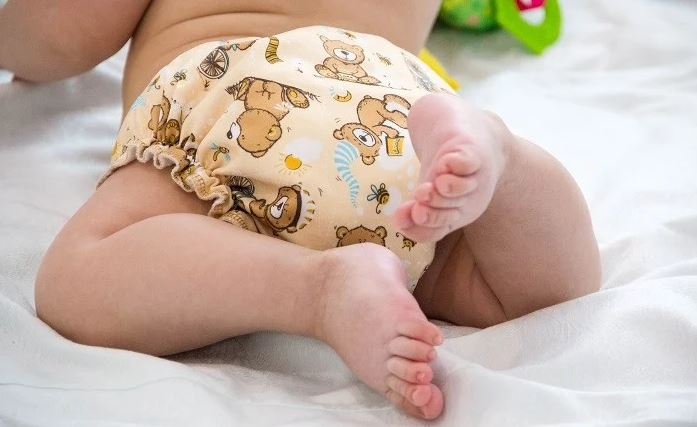 When expecting a new child there are plenty of decisions that you need to make. Whether or not, you want to use the same methods you did with your previous child, or correct the things you want changed. For natural mothers who believe in the value of environmentally friendly and non-synthetic materials, clothing diapers may come into mind.
Clothing diapers back then were the only material and before, these diapers offered much work, from cleaning, to soaking, then drying, and eventually replacing them every single time they poop as it is cloth and easily gets wet. That's why 40 years ago, mothers everywhere rejoiced at the sight of disposable diapers. They were easy to put on and easy to dispose of.
But, as times have changed, so have diapers. Disposable diapers have been designed to capture more and more moisture and are being consumed more and more. This results to disposable diapers generating sixty times more solid waste.
Luckily, clothing diapers are here! – Back and better than ever!
New clothing diapers have been equipped with new features and types that vary absorbencies and textures. The challenge now is to know what fits the best. Here are the different types of cloth diapers:
Flats
Your grandmas might have been used to these in their time. These kinds are the most basic and would just vary its properties based on the cloth that was used.
Prefolds
These diapers are big and rectangular in shape which allow them to be molded into the unique shape of the baby.
Fitteds
If you want more precision in fit and assurance from leaks then you should go for fitted cloth diapers. They have leg gussets like disposable diapers and are highly absorbent!
Pockets
Nope. They aren't diapers with regular old pockets. They're actually diapers with a pocket inside for you to place any absorbent material of your liking. Making it easier to reuse the absorbent and the diaper.
All-in-ones 
If you prefer to have zero worries, then go for these! With this style, the absorbent soaker pad is already attached to a waterproof cover so you can take it off in one swift move, as you would with a disposable, and toss it in the wash—no diaper fasteners or assembly of any kind.
All-in-twos
All-in-twos are the upgraded version of all-in-ones. They consist of an outer waterproof shell and an absorbent insert. Unlike pockets though, the insert sits directly against baby's skin.
Hybrid
Hybrid diapers are similar to all-in-twos but offer pockets for reusable insert or absorbencies. These are perfect for new time clothing diapering mothers just for testing out the waters.
Clothing diaper companies have increased and have launched several innovations since then. It's important to know that on a different note other than parenting, we are facing climate change. Therefore, we must think of our actions and weigh the future consequences of using disposable diapers.
Be responsible and provide with no compromises.
---